Sunday, 23. November 2014, 12:00 - 18:00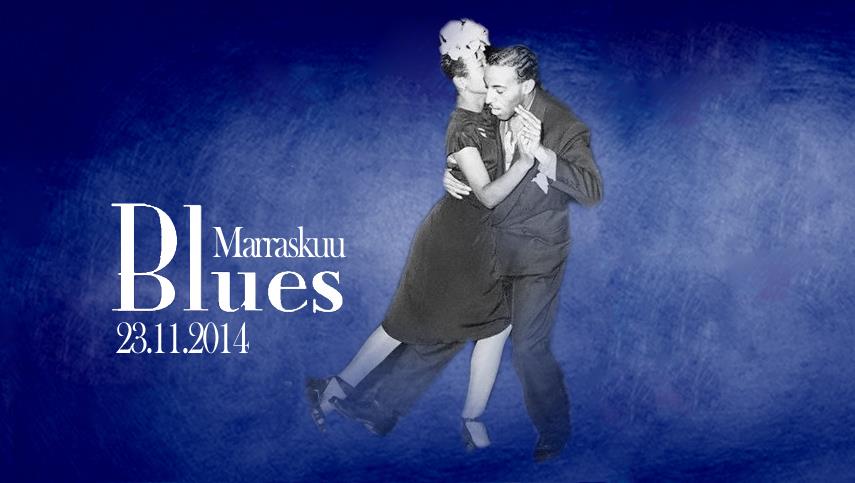 Tampereella kauan odotettua herkkua luvassa!
MARRASKUU BLUES

Taso: Workshop alkaa perusteista, mutta on tarkoitettu myös aiemmin Bluesia tanssineille. /
Level: Beginners-Intermediate

Opettaja/Teacher: Ulla Ritamäki

Aikataulu/Schedule:
12.00 - 14.00 oppitunnit / classes
14.00 - 14.30 evästauko / break
14.30 - 16.30 oppitunnit / classes
16.30 - 18.00 teetanssit / tea-dance
Hinta (4h opetusta + teetanssit): 30 euroa. Vuoden 2014 jäsenmaksu tulee olla maksettu. /
Price: 30 euros (Swing Team membership is required)
Mukaan kannattaa varata omat eväät. Salilta löytyy jääkaappi ja mikro. / Take something to eat with you.
Ilmoittautuminen 18.11. mennessä. Sitova ilmoittautuminen swingteamilmo(at)gmail.com. Ilmoita nimesi ja seuraaja/viejä/molemmat roolit käyvät. Kun kurssille on tullut riittävästi ilmoittautuneita, saat vahvistuksen osallistumisestasi sekä ohjeet maksamiseen. /
Register by 18.11 Binding registration to swingteamilmo(at)gmail.com. Tell you name and are you leader/follower/I can do both. When there is enough registered we will send you your confirmation and instructions on how to pay.
Pidätämme oikeudet muutoksiin! / We reserve the right to make changes!
https://www.facebook.com/events/830475116999243