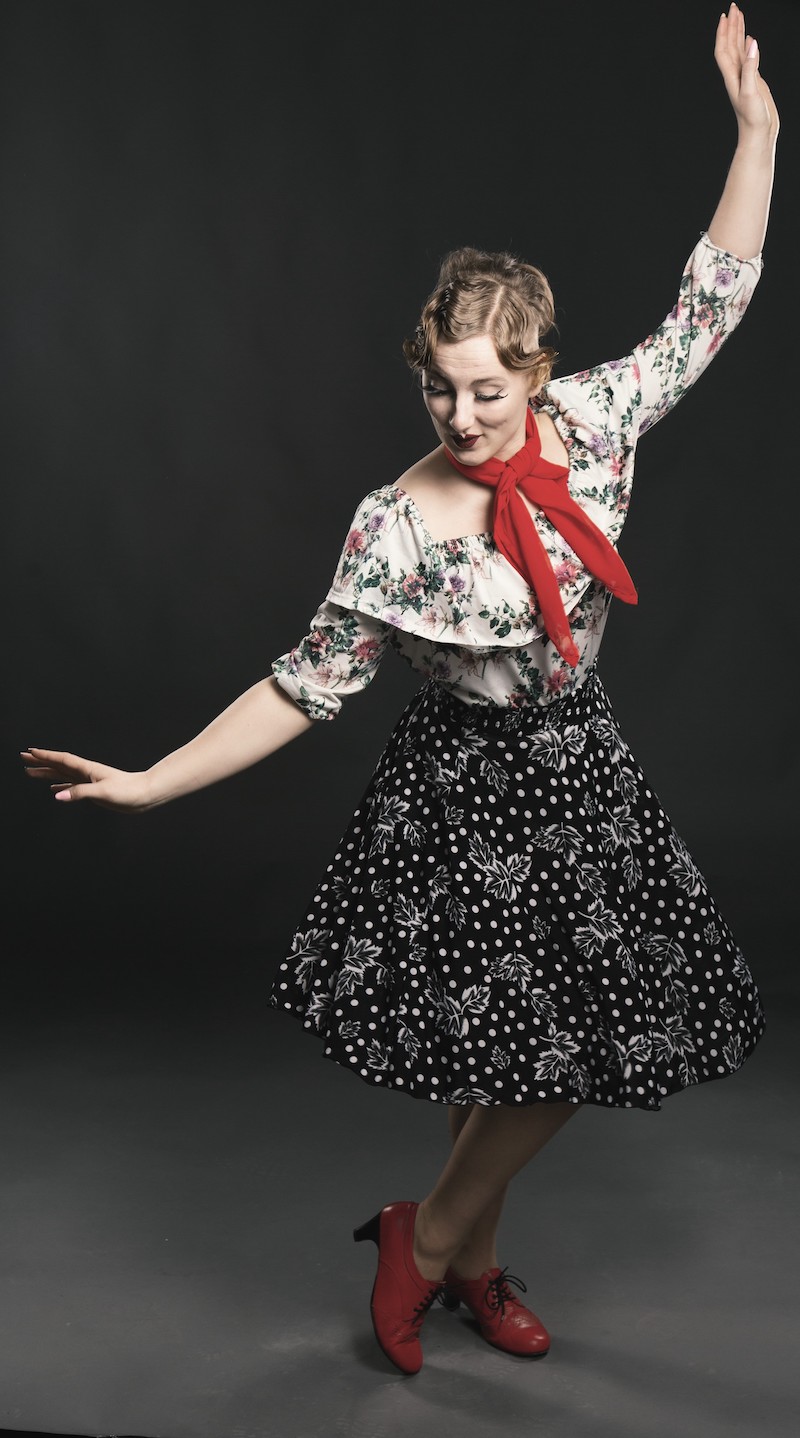 Tiia on hullaantunut erityisesti swing-paritansseista muun liikunnan ja liikkumisen ohella. Vauhdikas Collegiate Shag, minimalistinen Balboa sekä sielukas Blues saavat Tiian jalat vipattamaan joka kerta. Tanssissa parasta on hetkessä oleminen ja vapaus omanlaiseen keholliseen ilmaisuun - näihin asioihin myös keskitytään Tiian ohjaamilla tunneilla.
Motto: luovuus kasvaa sallivassa ympäristössä
In English
Tiia has fallen madly in love with swing dances in addition to other types of movement and sports. Lively Collegiate Shag, minimalistic Balboa and soulful Blues gets her on the dance floor every time. The very best thing about dancing is to be truly present in the moment and to be free to express oneself in a bodily fashion - these aspects are in the core of her lessons as well.
Motto: creativity sprouts in a permissive environment